Communities for Future Online Summit
Symbolic representation for digital download
Get the complete package now
If you have issues with purchasing the package please find more information here or contact us at [email protected]

BE INSPIRED BY OUR EXPERTS
30 expert videos with exciting input, great inspiration and practical advice will be immediately and permanently accessible – you can watch online or download them.
YOU get
30 video interviews with internationally known experts (more than 20 hours of videos)
permanent access to the exclusive members area
immediate & life-long access to the whole package including the download option
all interviews are also available as audio files (mp3)
exclusive additional bonus-gifts & extras 
This Summit package is the right thing for you, if ...
You are seeking inspiration and hope for the future facing today's climate crisis to view at any time.
You want to build  on steps to in right action by creating ongoing hubs of consciousness worldwide.
You want to reduce your carbon footprint while connecting with thought leaders worldwide.  The package is available for streaming or download with no shipping impact or costs.
You have a busy schedule and limited extra time.
You sense at a deep level that solutions are urgently needed to regenerate our planet.
You want to join an established network on living laboratories living out multidimensional sustainability today.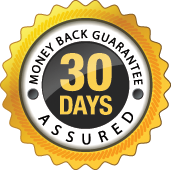 30 DAY RETURN POLICY
100% MONEY BACK GUARANTEE
3 good reasons for purchasing the package:
Use the insights, experiences and practical tips of the experts to redesign new steps toward right action in your life.
You will get great inspiration and powerful insights for a reduced price of only 1,92 Euro per video.
Watch or listen to the Summit interviews at any time on any device at your convenience.
MOST FREQUENT QUESTIONS
Are the video interviews available as a DVD?
No, unfortunately not. We are also fond of the idea of creating a beautiful collectors box of DVDs, for example as a gift-opportunity. Yet the high production costs would increase the price and climate impact for shipping. You are warmly welcome to create personal cards including access to the members area and send them on demand.
How do I get access to the package after purchase?
Immediately after your payment to our payment provider Digistore24, you will receive an email including the access information for the members area. There you can log in using your password and you will have full access to all video interviews and other material. There you can also download everything to your device.
Do you have any more questions to the package?
then please contact us here using the contact form or directly at   [email protected].